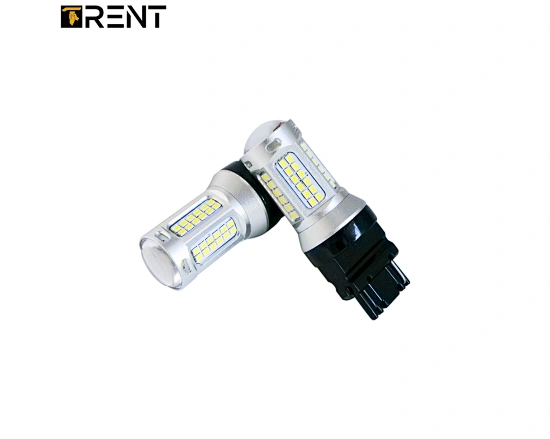 3156 LED Backup light bulbs
"Bullet"3156(P27W) led signal light
Trent"Bullet"series LED led signal light bulbs are Trent's newest design of automotive signal lights.
These LED backup light bulbs are to replace standard bulbs, 300% brighter lighting than original halogen bulbs, much more energy conservation, and 360-degree full-angle illumination. Aluminum housing is excellent for heat distribution.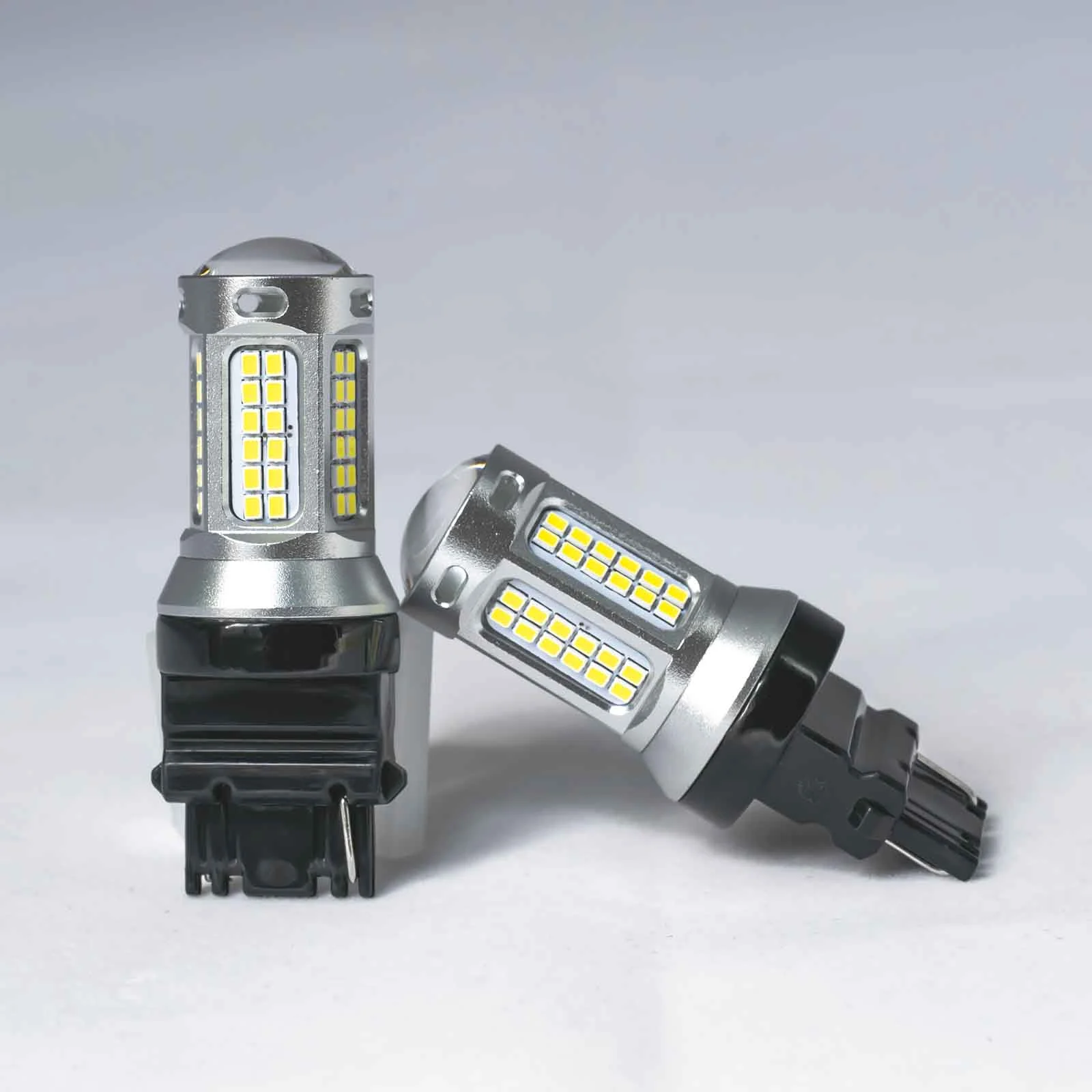 【300% Brighter】
3156 led signal light are also 360°illumination, 5W per bulb, 3 times brighter than your halogen light but only 1/4 energy consumption of a halogen bulb.

【Durable Quality & Stable Performance】
led signal light built-in smart current IC driver ensures stable input current. The working voltage of 12-30V effectively protects the 3156 led backup light bulbs from being damaged by voltage variations and spikes. The full-aluminum body design makes heat dissipation more effective, so the light can always work at a safe temperature, ensuring a long life of 30,000 hours.

【Easy Installation】
Non-Polarity design. Just plug and play. These led signal light are also a quick response, with a 0.1S instant start, which makes your driving safer.
---
Specifications:

Bullet Replacement led signal light-3156(P27W) in White
1. LED: 2016 * 69/per bulb
2. Voltage: 12~24V
3. Current: 0.45A+/-0.1A
4. Power: 5W
5. Lumen: Around 600
6. Kevin: 6000
7. Constant Current Driving inside
8. 1 bulb as DBBC package
All item:
| | | | | | | |
| --- | --- | --- | --- | --- | --- | --- |
| Item | 1156(BA15S) | 1157(BAY15D) | 3156(P27W) | 3157(2P7/7W) | 7440(T20) | 7443(T20) |
| Part No. | 31422 | 31423 | 31424 | 31425 | 31426 | 31427 |