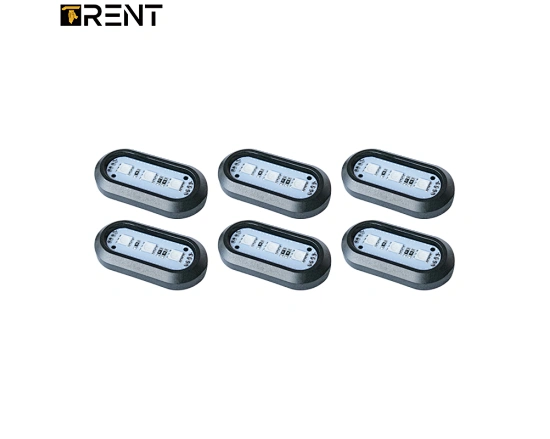 6 Pods APP Driven Lighting Interior Kit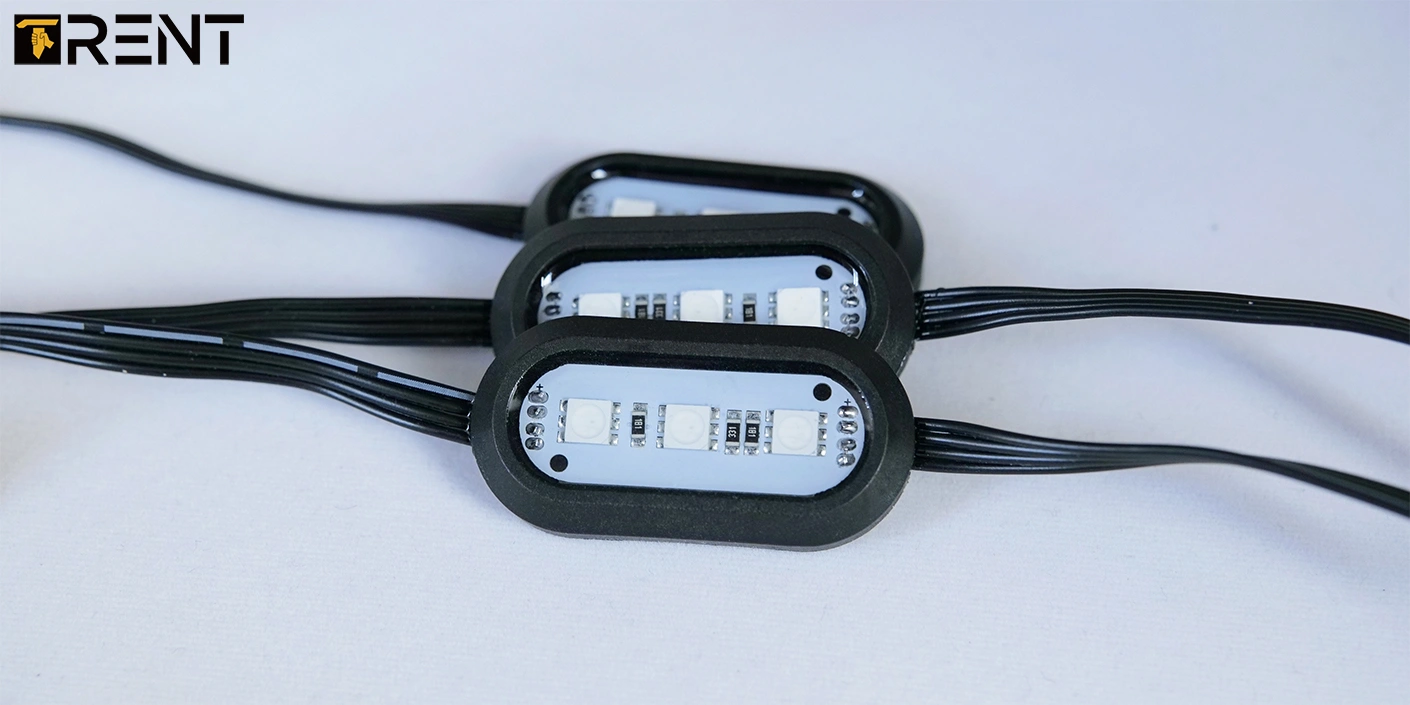 APP Driven Interior car accent light kit

6 pods App control ambient interior car accent light kit is Trent's new car ambient light/accent/atmosphere light, it can be controlled by the "TRENT LED" APP. You can manage the car accent lights' color, brightness, and music mode. With more convenient control, you'll enjoy a comfortable and vibrant driving experience.
---
TRENT App Bluetooth Smart Control System

TRENT has its own Bluetooth control system APP," TRENT LED", which connects to and uses TRENT App ambient car accent light products from phones (iPhone, Android, or iPad). You can choose any lighting mode you want, which is very convenient.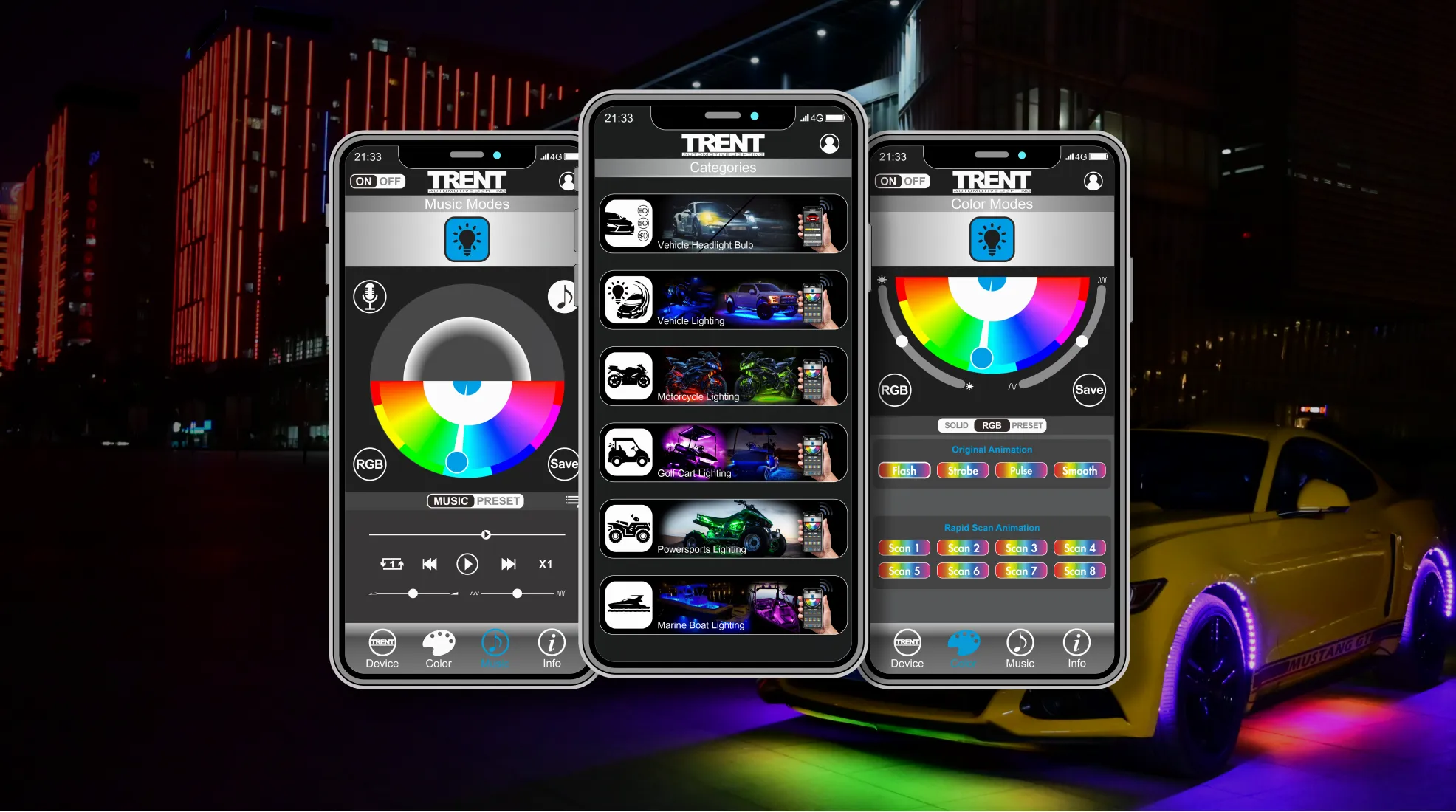 Trent LED App advantages:
Brightness and speed can be adjusted
Unlimited colors selection in the color wheel.
9 different default preset animations (like strobe, music, etc.)
Microphone & Music list modes: light follow the sounds or music to act.
The Colour sequence setting function can be customized to meet customers' needs.
 ​​​​​
App Music Reaction Modes

Trent LED App has 2 music modes: microphone and Playlist. By activating the music mode, The Trent App lighting product lights up with ambient sounds or music on the user's phone.
How do they work:
· Microphone mode: Trent App ambient car accent light will light up based on the ambient sounds. You can use this mode when your vehicle radio is running.
· Playlist mode: In the Trent LED App, the car accent light only reflect the music you are playing. Multi-color and solid colors work for App music modes.
---
31223
6 pods car accent light kit adopts high power RGB 5050LED * 3pcs per kit,
more brightness. The car accent light will synchronize its color and speed with music from the sounds surrounding. Easily create your own car vibe and refresh you during long driving.
-Adopts material of high quality
Thecar accent light kit featured ABS housing with PU glue.

-100% waterproof
Waterproof glue is injected into the light housing and control box to ensure secure the electronic components.

-Trent micro connectors are waterproof design. If it's connected tightly, there won't be a water entrance.

-Mini size design
Only 39.5*25*8mm is more suitable for installation and hiding.
We provide a 1-year warranty service. Trent tries its best to provide customers with cost-effective products, ensuring quality and competitive prices. That will provide a huge advantage to help our customers to expand their market.