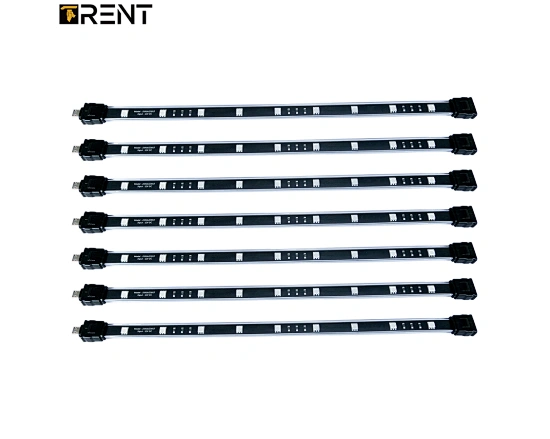 72" APP RGB Side Underglow Light Kit


72"RGB Side underglow lighting kit
Add more color to your journey with TRENT's smart LED side underglow lighting kit, which features multi-color APP or RF Remote Control, turn on/off, set modes, and chasing speed, everything controlled by your remote. 
Applications:
Car accent light / underglow lighting kit / atmosphere light.

Vehicle underbody light.

Automotive exterior light.

Suitable for Car, Jeep, Truck, SUV, etc.
---
TRENT App Bluetooth Smart Control System
TRENT has its own Bluetooth control system APP,"TRENT LED", which connects to and uses TRENT App underglow lighting kit products from phones (iPhone, Android, or iPad). You can choose any lighting mode you want, which is very convenient.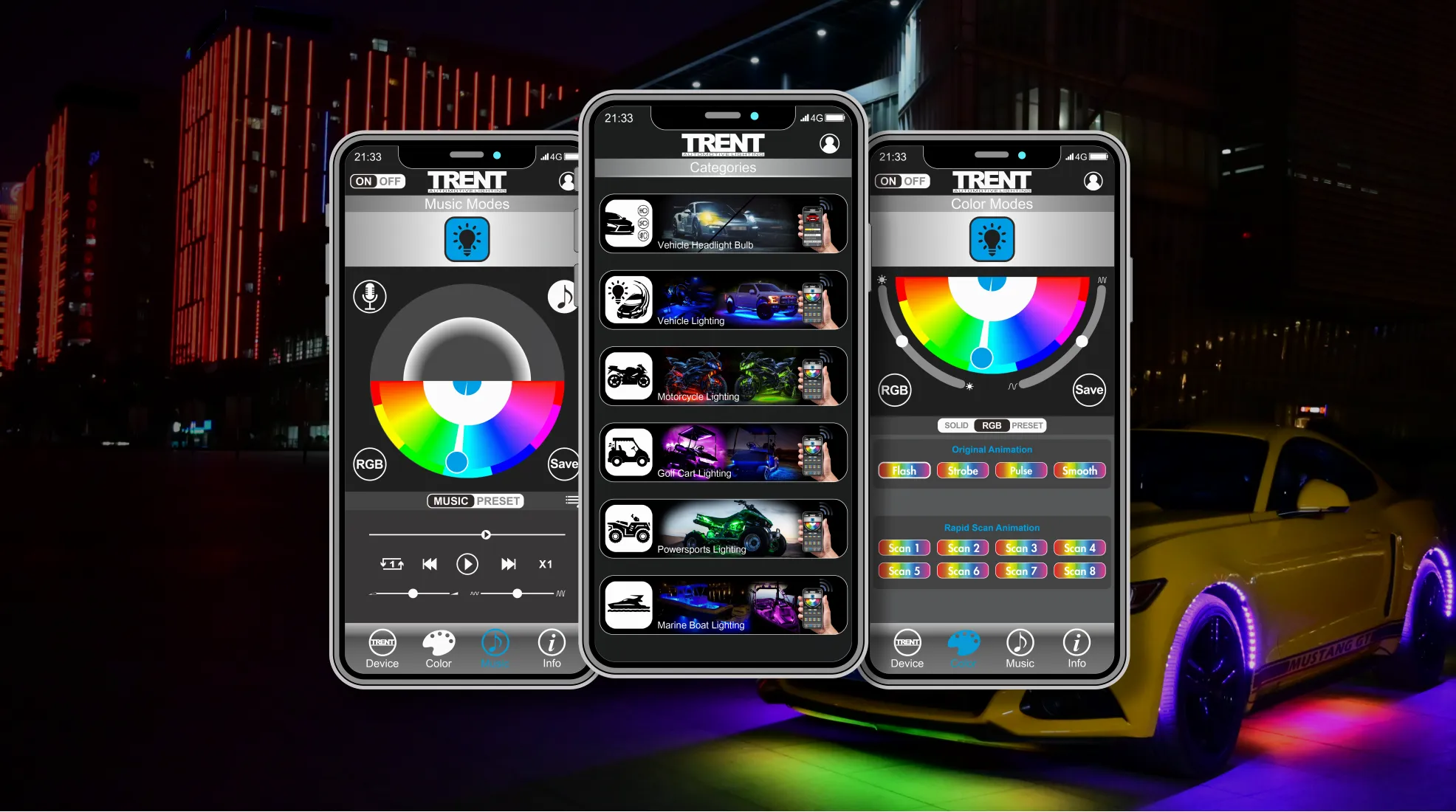 Our App is multi-functional and users can create unlimited presets to run:
-Brightness and speed can be changed in the app.
-DIY multi-color presets according to consumer needs
-Unlimited color options for lighting animations (color wheel).
-9 different default animation presets (like strobe, music, etc.)
-Microphone & Music list modes: light follow the sounds or kinds of music to act.
App Music Reaction Modes

Trent LED App has 2 music modes: microphone and Playlist. By activating the music mode, The Trent App lighting product lights up with ambient sounds or music in the user's phone.
How do they work:

· Microphone mode: Trent App underglow lighting kit will light up based on the ambient sounds. You can use this mode when your vehicle radio is running.
· Playlist mode: In the Trent LED App, the underglow lighting kit only reflect the music you are playing. any ambient sounds or other music Apps will not affect the lights.
· Multi-color and solid colors work for App music modes.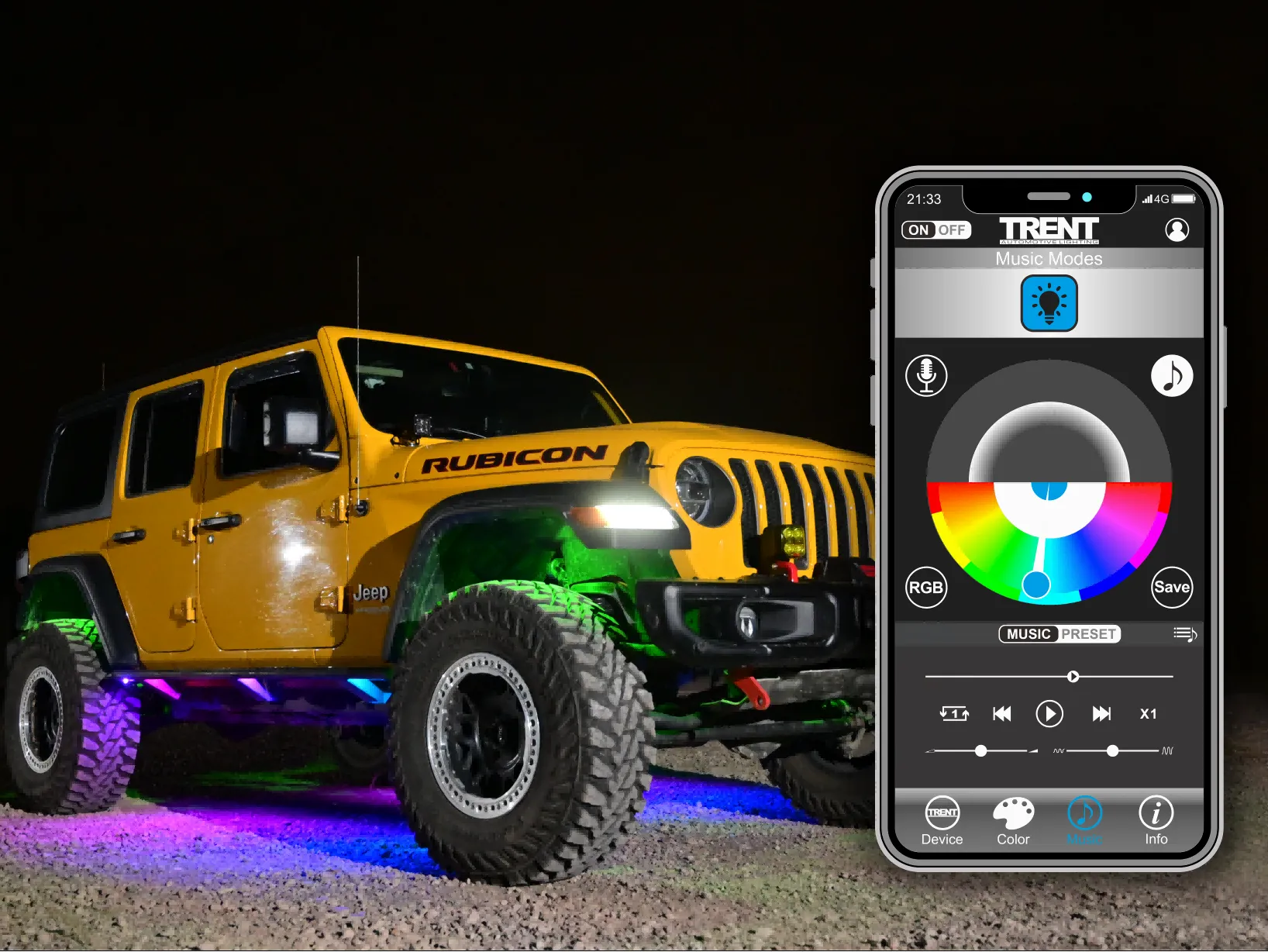 ---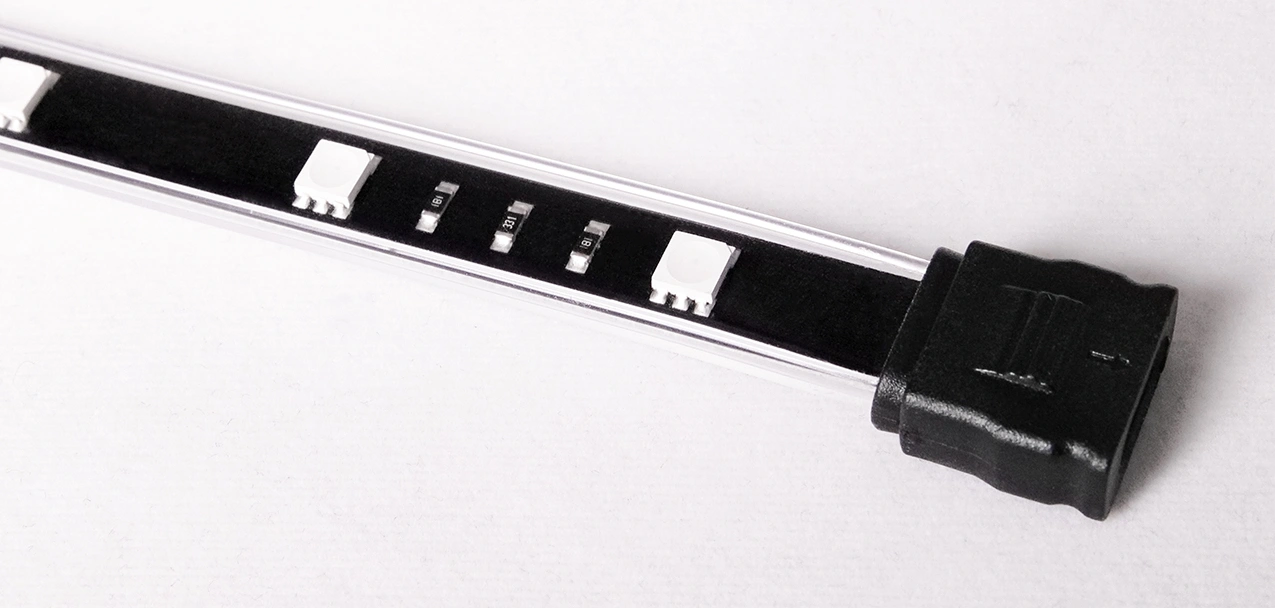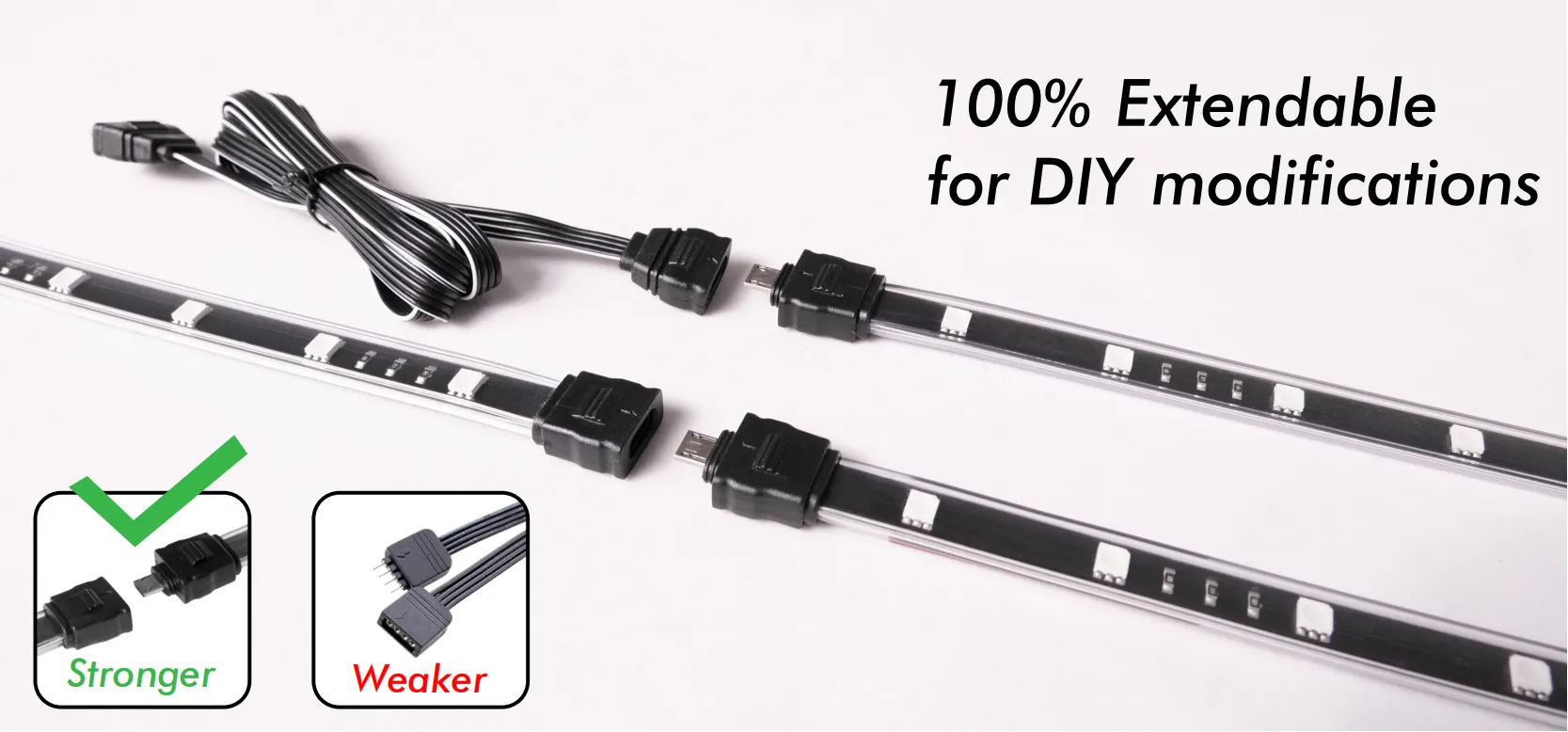 About the quality
-72'' RGB side underglow lighting kit adopts advanced heat resistant PVC tube for heat resistance and durability.
-The strip light is flexible, can be curved (the PCB is not soft, so the curve angle can't not over 90 degrees).
-The whole set of Trent App lighting products meet waterproof IP67 standard
-Trent's self-developed waterproof micro connector for strip lights and extended electronic wires
-Independently developed

 

micro connector (Trent has patented this connector)




-High-quality connectors, male and female connectors can be tightly connected


-Adopt

 the same connector as the phone recharger wire




-Waterproof glue is injected into the female connector


-Extendable and DIY modification
---
   Video for Side underglow lighting kit
​​​​