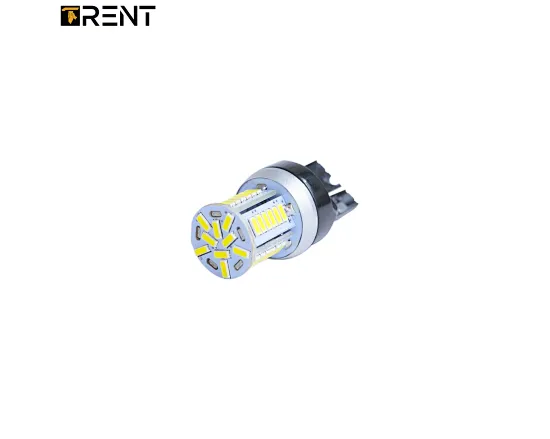 7443 LED Backup light Bulbs
LED 7440 Replacement turn signal light
 
3030 signal light high brightness chip each bulb, operating voltage :12V - 24V(suitable for 12V, 24V vehicles).

signal light application: reversing lights, brake lights, taillights, reversing lights, side lights, daytime running lights, etc. When replacing turn signals, load resistors or flash relays are required to prevent overflashing.

Advantages: Non-polar design, compatible with CK/SRCK and standard sockets. More than 300% brighter than the original halogen bulb, full aluminum housing, projection lens, maximum light output and better heat distribution, built-in constant current integrated circuit, longer life and lower power consumption.


Specifications:
Product: 4010 T20 7440 signal light

Brand: TRENT, or customized.

Applications: Brake / Backup Reverse / Turn light

Wattage: 9W/bulb.

Voltage: DC12~24V.

Lumen: 900Lm Max.

Colors: White, Red, Amber.

Package: 1 bulb/set.

Anti-flickering: Yes.

Waterproof: Yes.

Certification: CE&ROHS

Guarantee: 12Months