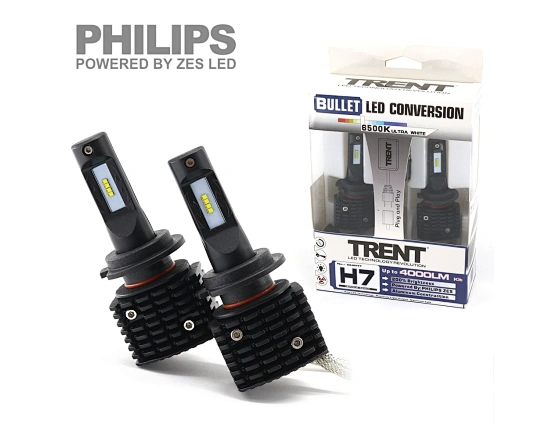 ELITE H7 LED Headlight Bulbs
In Line Upgrade: h7 headlight bulb is all in one design, without additional drivers and wiring harness, it is more convenient to insert directly.

Fanless Design: Our led bulb runs more stable without noise, getting a quieter and more comfortable driving experience.

Wider Visibility: The luminous point of h7 headlight bulb is the same as the halogen bulb, which replaces the dim bulb and emits white light.

Stable Heat Dissipation: Each h7 headlight bulb has an aviation aluminum shell, which dissipates heat by itself and prolongs the service life.

Instant Switch On: The h7 headlight bulb is easy installation, just plug and play, no delay and light up the road immediately for driving safety.