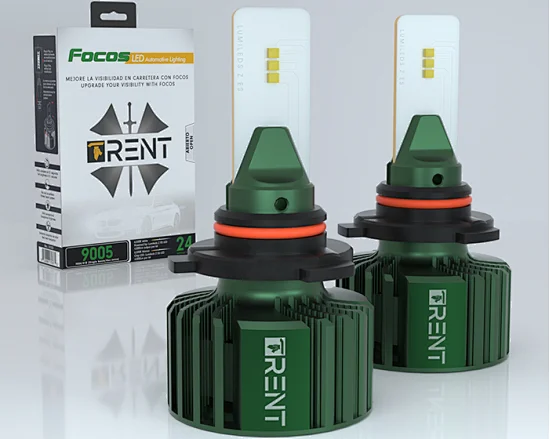 Focos LED Headlight Kit 9005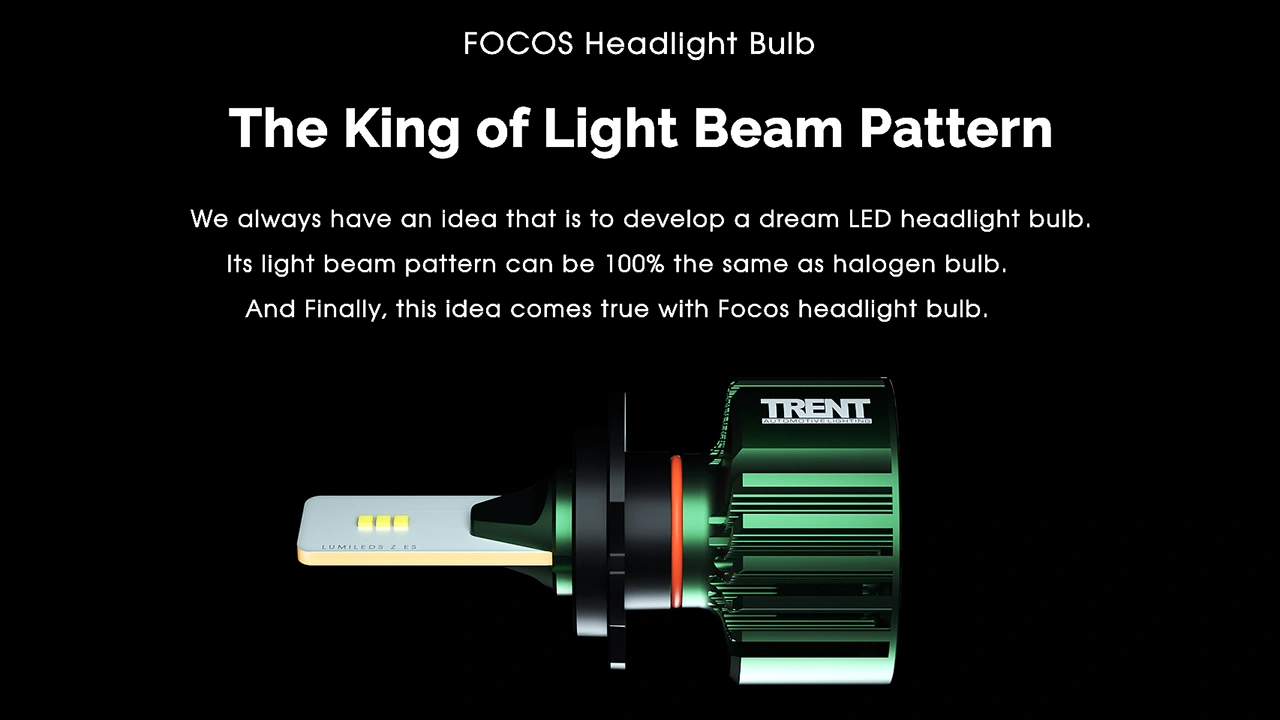 Focos led 9005 headlight bulb
 
We have an idea idea that is to develop led 9005 headlight bulb. Its light beam pattern can be 100% the same as OEM halogen bulb, fit various kinds of headlight assembly (like Projector, Reflector). It has simple but elegant appearance, minimized bulb dimension, best light beam quality, these provide amazing expenience for upgrading auto headlight bulb.


And finally, this idea comes true with our led 9005 headlight bulb.

Design
 
Ourfocos led headlight is simple design conception and meticulous & eleant workmanship, this is not a led 9005 headlight bulb product, but furtherly a fashional and attractive artwork.  

• Full New Green Appearance
• Gold-Chromed PCB
• LUXEON Airflux Technology

Focos9005 replace headlight provides us an enjoying of vision, nothing can hide the persons' excellent intellignece and insight who like our"Focos"led 9005 headlight bulb.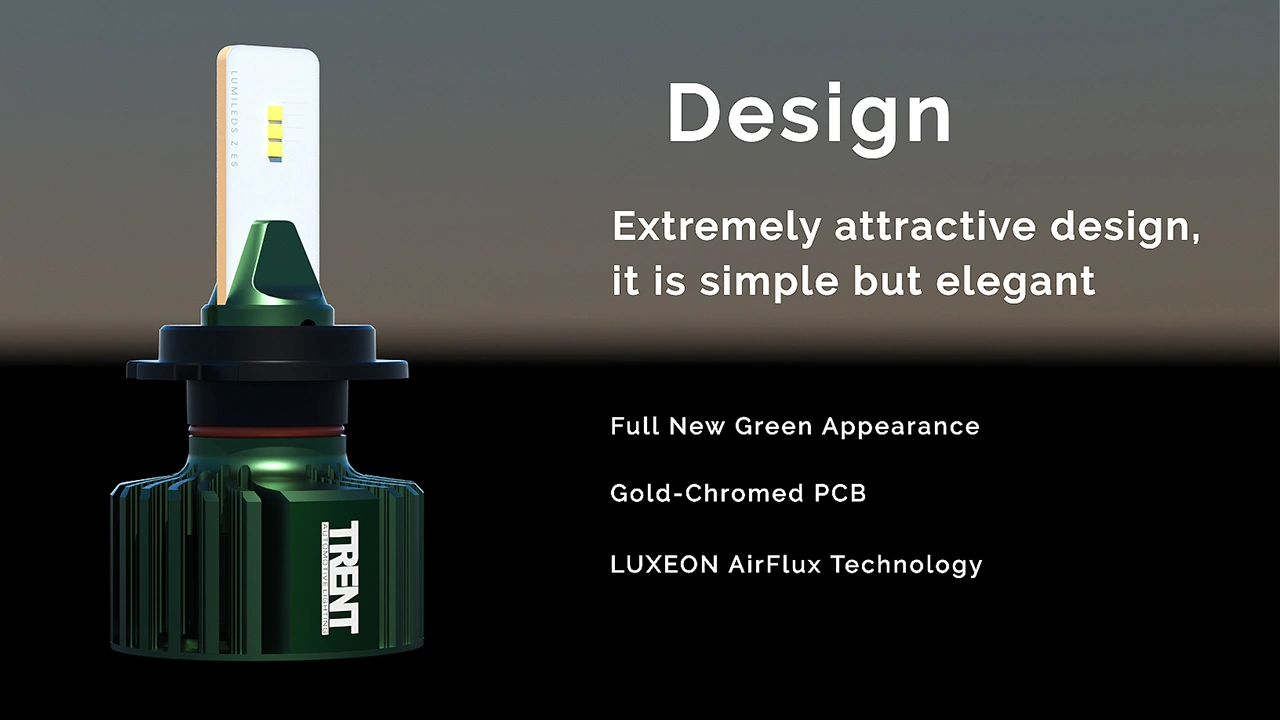 Powered by LUXEON Z ES 
 
Trent Focos led 9005 headlight bulb is equipped with proprietary Luxeon Z ES high -power LED chip and proprietary Safe Beam safe light projection technology. It is completely driving without glare.

With avhieving 160% brightness and 6000K cool white light as day. Andvanced Air flux design for super durability and ECE certification.
Excellent Light Beam Pattern
 
It is easy to create an LED headlight with very high brightness, but the best headlight is by no means only capable of emitting the strongest light. Uncontrolled bright lights can create dangerous glare and are not ideal for driving. Designed according to road safety regulations for halogen headlights, Trent focos led headlight focuses the light where it needs to be with Safe Beam technology and uniform and accurate beam patterns. To provide you with a more comfortable, safer driving experience.

Based on standard OEM halogen bulb, Focos led 9005 headlight bulb is only 2mm thichness with smaller light aera, which makes the light beam is the same as OEM halogen bulb. It also provides additional light enhancement when used in reflective lamps, so whether your lamps are reflection, refraction or hybrid, our Focos 9005 replace headlight is able to service a wide range of ehicle models.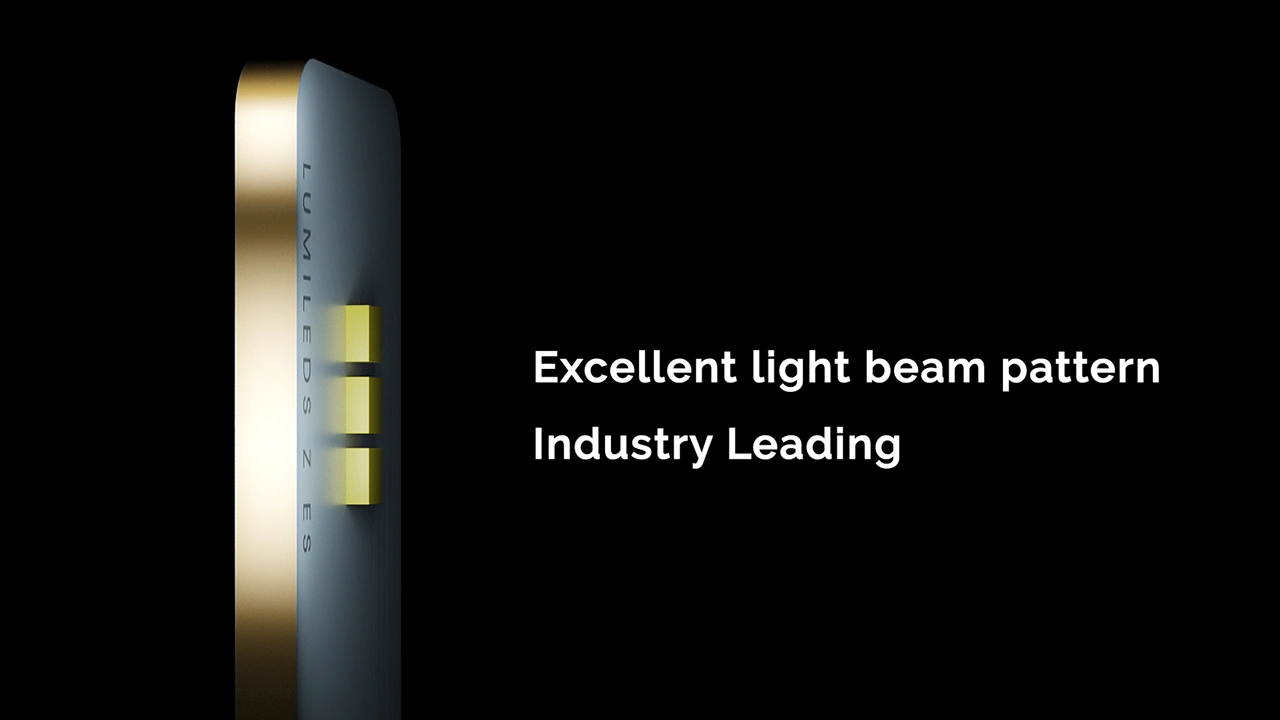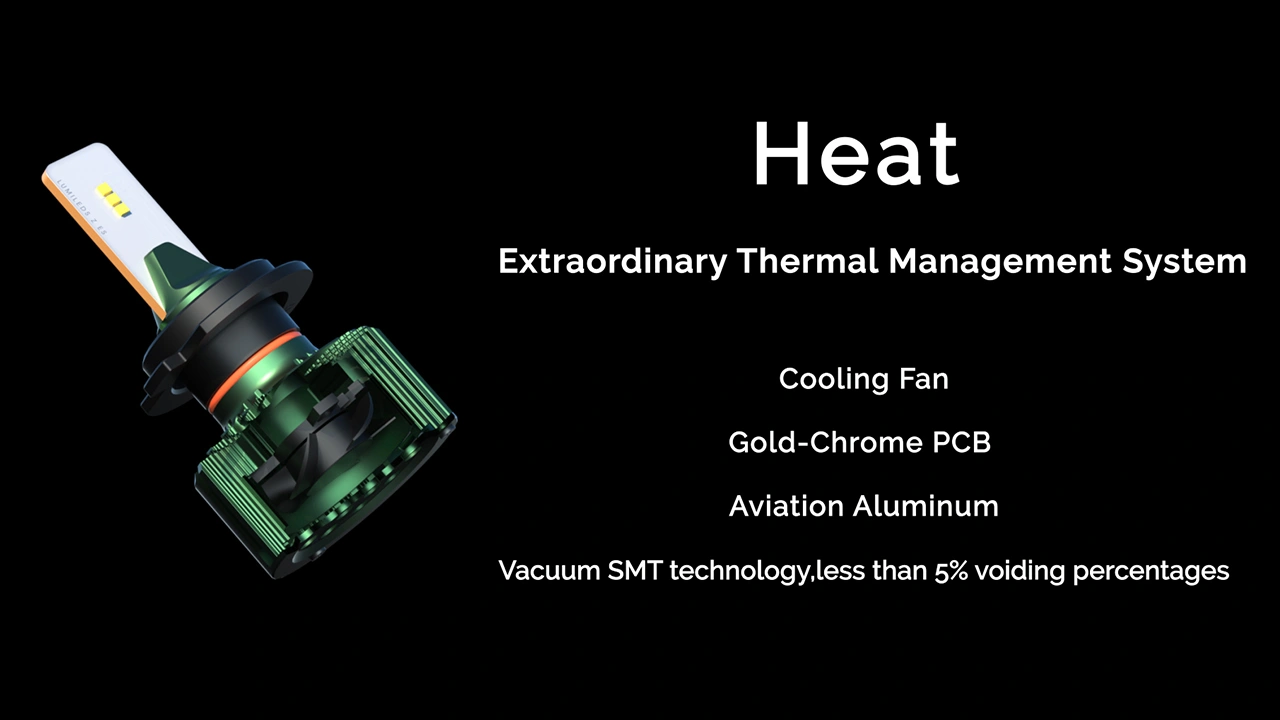 Durable focos led headlight
 
One of the major defects of traditional car light is ligh temperature, fast light decay, short light, leading to frequent replacement of the bulb. With higher light intensity levels, LED is last longer.

Our Focosled led 9005 headlight bulb demonstrate superior durability. In addition to the Air Flux and Air Cool heat management system of Luxeon Z ES itself, we use copper, aluminum, fan combined heat managementg system and other funcations, which has a longer service life. During the time when most cars are constantly being relaced or upgraded, our focos led headlight ensure a long lifespan and will accompany your car for a long time.


Upgrade your headlights, upgrade your style

Driving in the dark environment is relatively bad, so the need to rely on car headlights lighting. Front and peripheral vision are important to improve your safe driving. Trent Focos 9005 replace headlight bright light improves visibility by up to 160%. Expand your field of view, and the faster your respond, the safer you will.

Trent focos led headlight with a color temperature of up to 6000K are capable of emitting bright white, daylight light bulbs. Its visibility greatly improves your field of vision, allowing you to spot obstacles faster and more accurately, and take better driving routes. The daytime lighting effect allows you to have a comfortable night driving experience.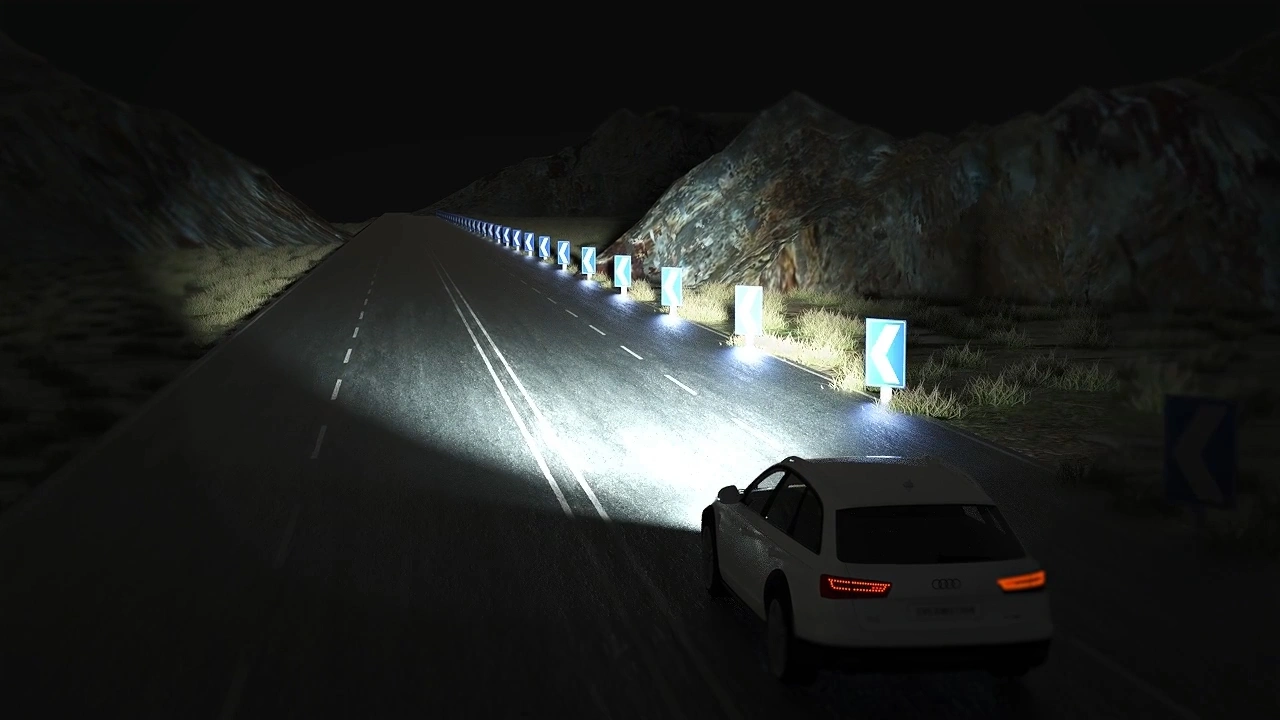 Super Small  Easy to Installation
Trent Focos led 9005 headlight bulb is designed to be easily installed on compatible vehicles and the driver with certain maintenance experience can easily upgrade the compatible headlights. It is plug and play installation. But we recommend that it be installed by a professional technician. Although these headlights can be compatible with a wide range of existing models, not all types of vehicles are supported.

Product Detail:
        • Product: led 9005 headlight bulb                                                           • Power: 24W/bulb                                                                    • Heat dissipation: Aluminum + Copper + Fan


        • Application: led headlight for car                                                           • LED chip: Lumiled Z ES                                                          • Cetification: CE & RoHs


       • Voltage: DC12~24V installation                                                             • Color temperature: 6000~6500K                                             • Warranty: 24 months