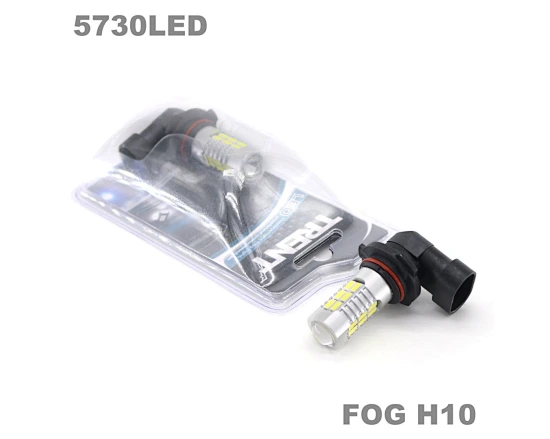 Automotive Lamp Manufacturer LED fog light for car H10 9145 9140
 
5730 series fog light for car is ultra bright 200% lumen compare with Halogen bulb, very strong in penetrability for severe weather like fog, rain, snow.
 
TRENT Advantages: Firstly, the lens design projects the light farther away while forming a focused beam, which will not dazzle oncoming vehicles. Secondly, each bulb is equipped with 27 LED chips (most bulbs have only 6 chips) to achieve 360-degree illumination.

Installed in 10 Minutes:
        fog light for car very similar dimension to Halogen, plug&play.
       CANBUS feature, will not activate the on-board computer, no flickering for most vehicles.
       Constant current circuit system, DC 12V~24V installation.