36'' APP Driven car ambient light
This is App Driven car ambient light,
the color of the led grille light kit will change its speed and strength
as the music change at the music mode with the "TRENT APP" to Control the different modes. Will enhance
your night driving experience.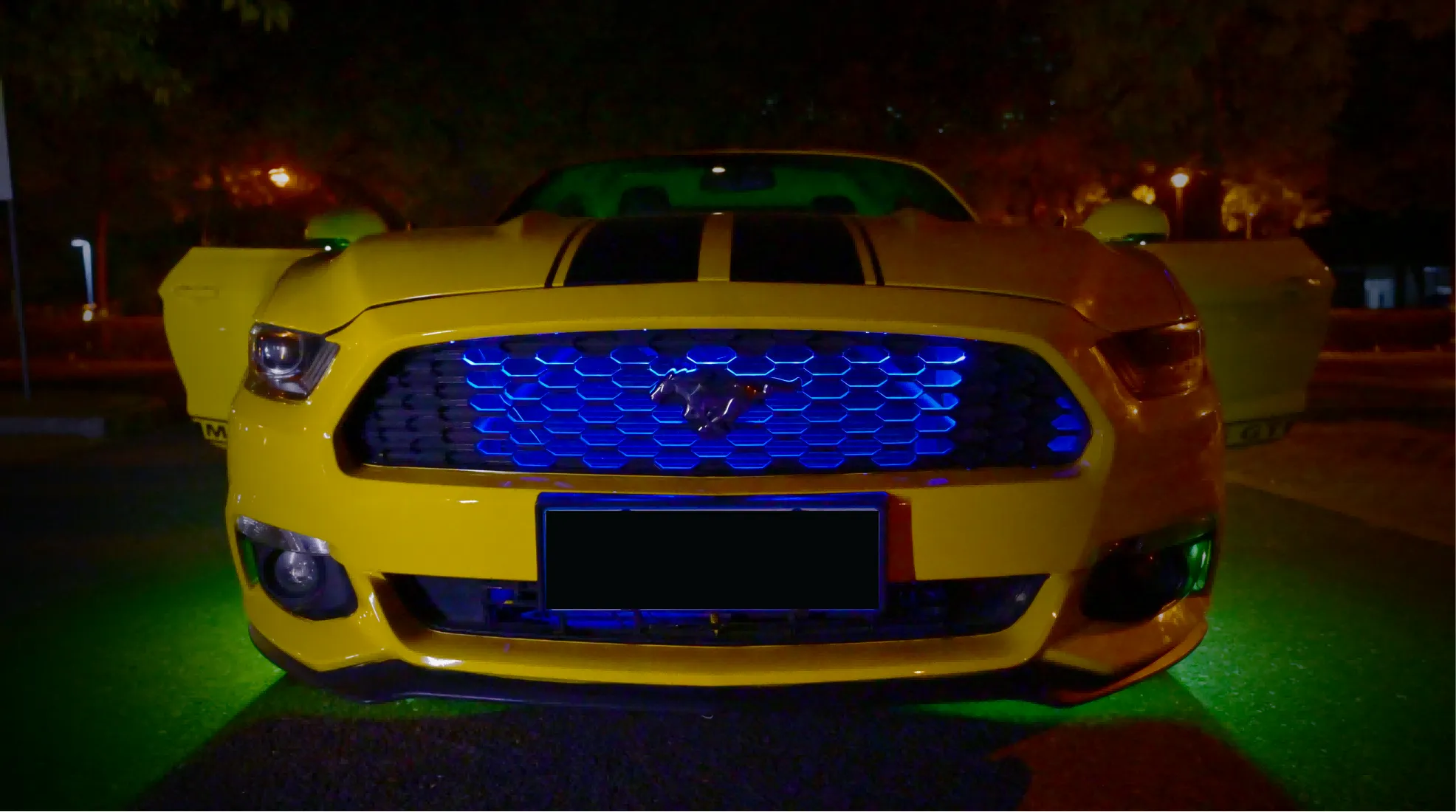 · Changeable colors
· IP67 design
· With sound effects
· High impact strength
· Flexible and compact size
· Low power consumption; high brightness
---
TRENT App Bluetooth Smart Control System
TRENT has its own Bluetooth control system APP," TRENT LED", which connects to and uses TRENT App car ambient light products from phones (iPhone, Android, or iPad). You can choose any car ambient light mode you want, which is very convenient.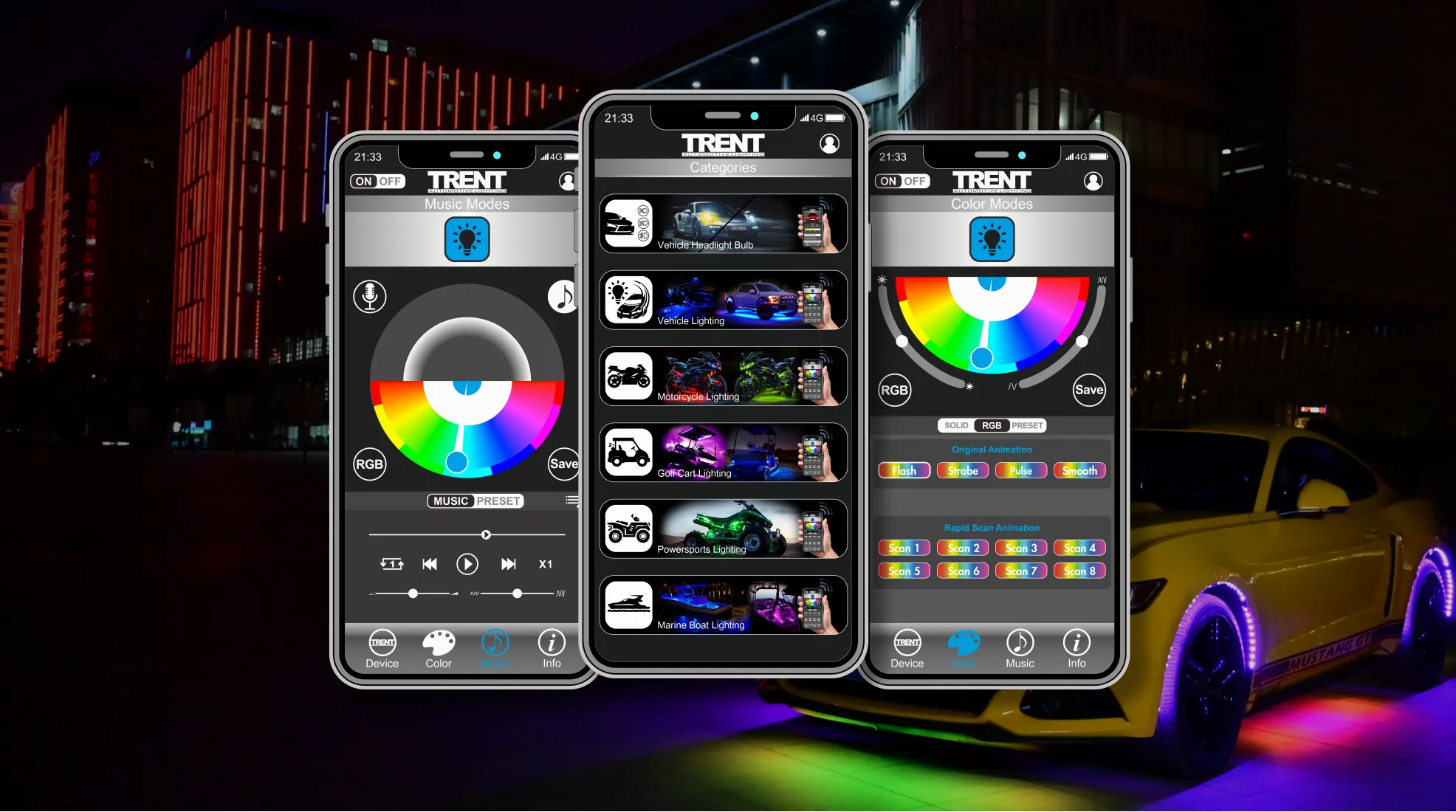 Trent LED App advantages:
-DIY multi-color sequence setting function.
-Unlimited color with the color wheel.
-Adjustable brightness, voice-activated mode.
-25 different preset animations. 
-Microphone & Music list modes: light follow the sounds or kinds of music to act.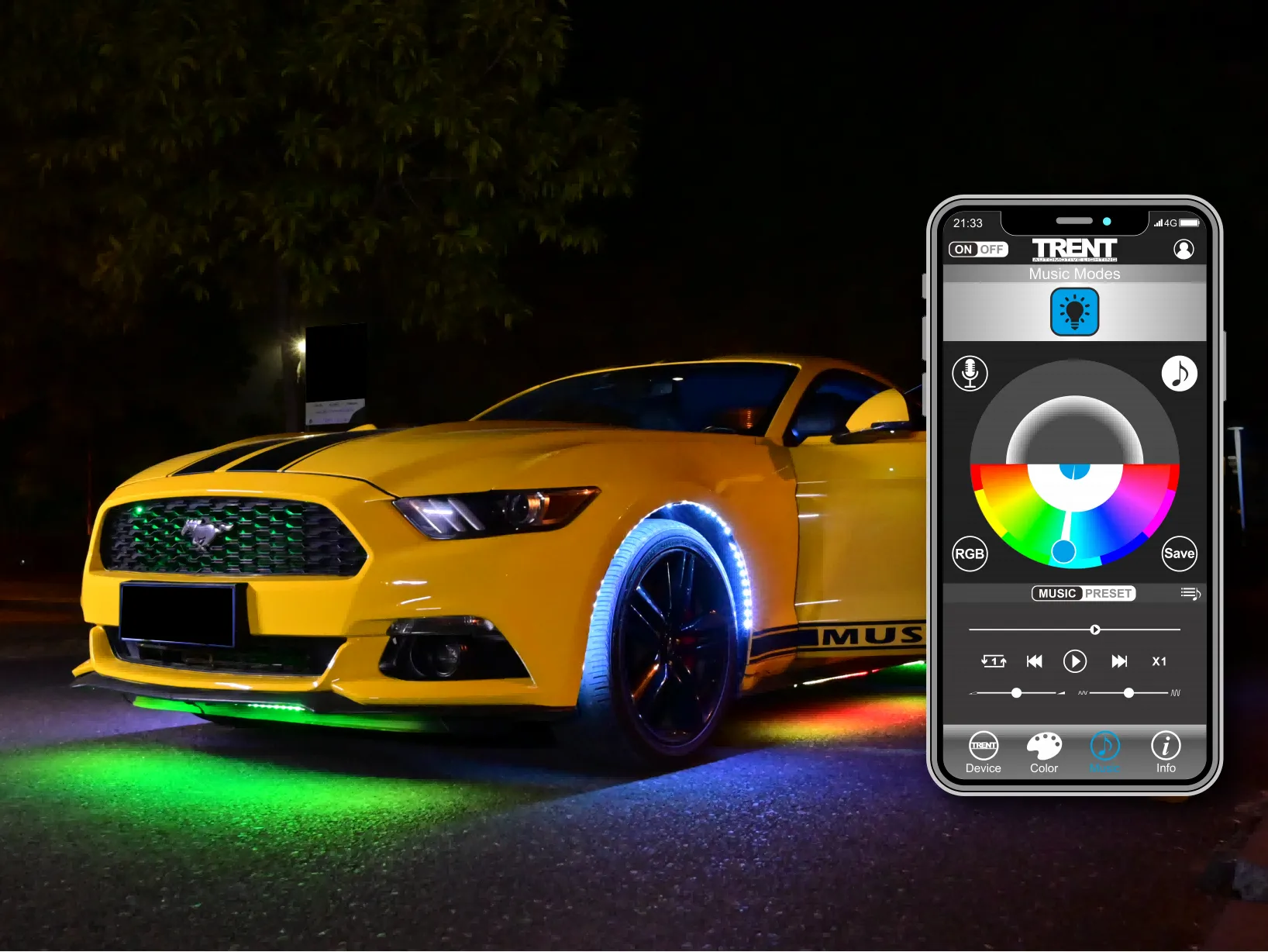 App Music Reaction Modes

Trent LED App has 2 music modes: microphone and Playlist. By activating the music mode, The Trent App lighting product lights up with ambient sounds or music in the user's phone.
How do they work:
· Microphone mode: Trent App car ambient light will light up based on the ambient sounds. You can use this mode when your vehicle radio is running.
· Playlist mode: In the Trent LED App, the lights only reflect the music you are playing. any ambient sounds or other music Apps will not affect the lights.
· Multi-color and solid colors work for App music modes.
---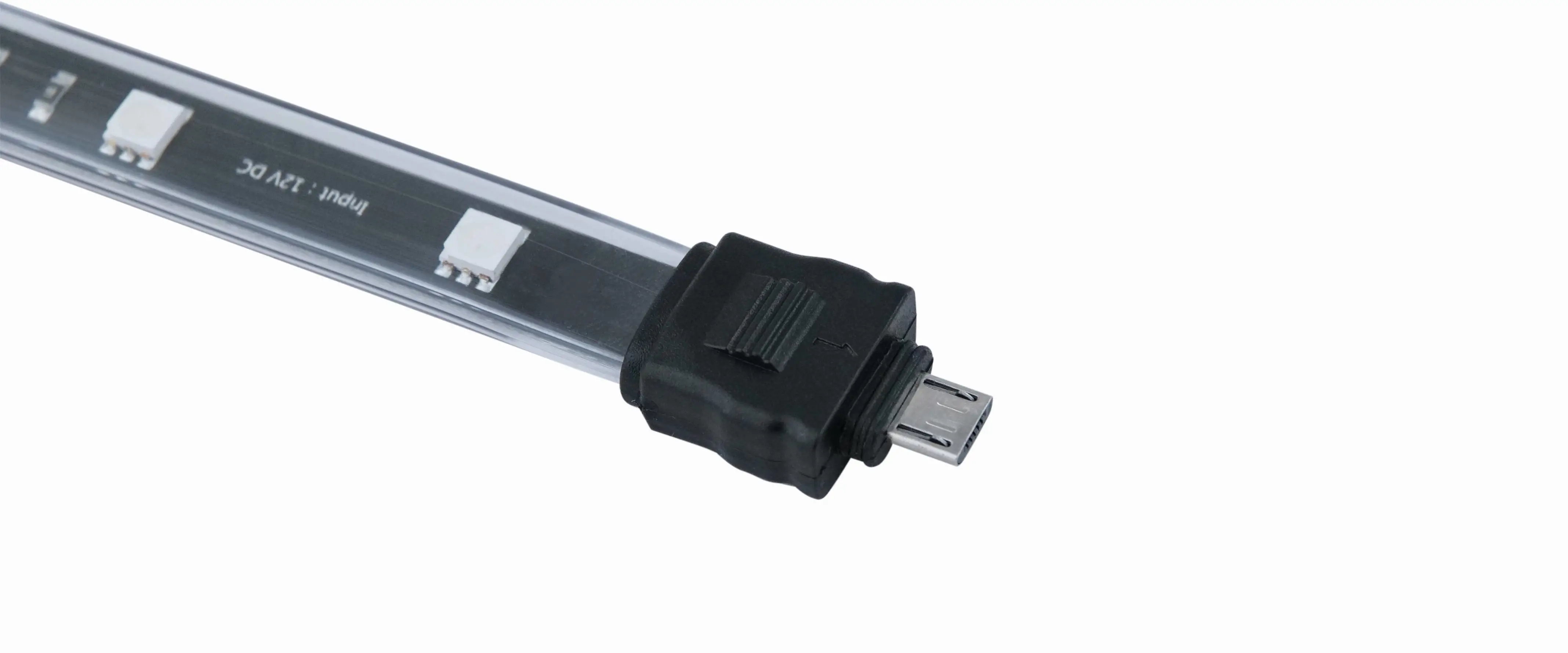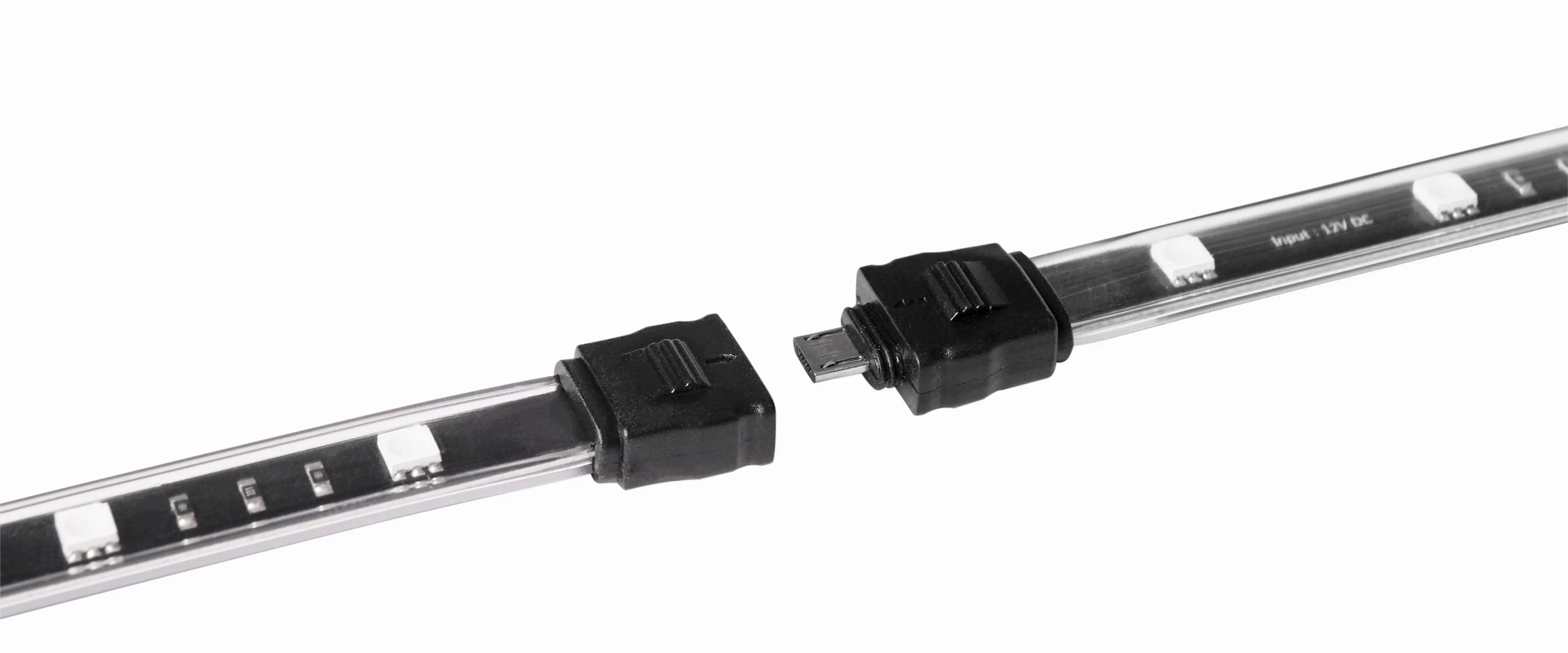 About the quality
-36"APP Driven Grille car ambient light uses heat resistant PVC tube to protect the strip from damage.
-
IP67 waterproof rate adopts. With inline fuse for short circuit protection, heavy-duty and durable.
-The App led car ambient light has flexible material and high-quality double side adhesive tape allows you to stick it on any smooth surface easily.
-
Trent's self-developed waterproof 
micro
 connector for strip lights and extended electronic wires.