The global automotive lighting market has changed
2022-12-19
In the context of consumption upgrading, automobile companies are reshaping the third living space -- the car, and intelligent and emotional car lighting system is indispensable. Once upon a time, when people think of car lighting systems, they think of headlights, taillights, turn signals and some interior light sources. With the development of The Times, today's cars are like a "Christmas tree" that shines from head to toe. From the lighting grille of the front face of the car, to the customized atmosphere lights in the car, and then to the through-type taillight, the car lights are no longer limited to a single lighting purpose, but become an important element of the car enterprise to highlight the brand recognition and the driver to highlight the personality.
When technology, intelligence, comfort and emotion become the main theme of automobile consumption, the "new Four modernization" wave has spawned a large number of new opportunities for the automobile lighting industry, but also gradually reshaping the global automobile lighting market pattern.
1
Automotive lighting is increasingly diversified and personalized
With the increase of comfort, safety, design and other functions, the automotive lighting market scale is growing. According to French consulting firm Yole, the global automotive lighting market is worth $31.5 billion in 2021 and is forecast to reach $42.2 billion in 2027, with a compound annual growth rate of 5%.
Fortune Business Insight is more optimistic, forecasting in a February report that the automotive lighting market will grow from $30.2 billion in 2021 to $57 billion in 2028, representing a compound annual growth rate of 9.5 percent.
"We are seeing more and more innovations in this segment, including LED technology and the use of matrix headlights, driving the growing market." Said Pierrick Bray, senior technology and market analyst at Yole Consulting. For example, one of the highlights of the Mercedes-Benz S-Class is the interior's active ambient lighting system, which integrates light illumination with driver-assist technology to project a red light source throughout the cab in case of an emergency to alert the driver to a possible collision. In addition, when the driver adjusts the climate control system and entertainment information system, the atmosphere lights will also change accordingly.
It can be said that lighting, both inside and outside the car, is becoming more diverse and personalized. From the outside of the car, brake lights, illuminated badges, lighting grille and so on are more and more common, as well as rearview mirror turn signals, daytime running lights, adaptive light and so on. More and more high-end brands use LED headlights to make innovative designs on the appearance of vehicles in order to present cool effects. For example, Audi, known as the "light factory", adds a rich sense of science and technology to its models through LED headlights. Bray points out that LED headlights are gradually spreading from luxury to affordable cars.
Inside the car, lighting is no longer just overhead lights, glove box lights, but also area lights that gently illuminate the cabin, atmosphere lights installed in the center console, door panel upholstery, roof and center aisle, and even "starry" overhead lights. As Valeo chief executive Christopher Perrillat says: "Car lighting is everywhere."
Among them, the atmosphere lamp as a decorative car and foil atmosphere products, in recent years, gradually from high-end cars to the middle and low grade car popularity. The colorful atmosphere lights create a beautiful and romantic atmosphere, make the range of the car more relaxed and pleasant, but also more ceremonial, so it is loved by young owners.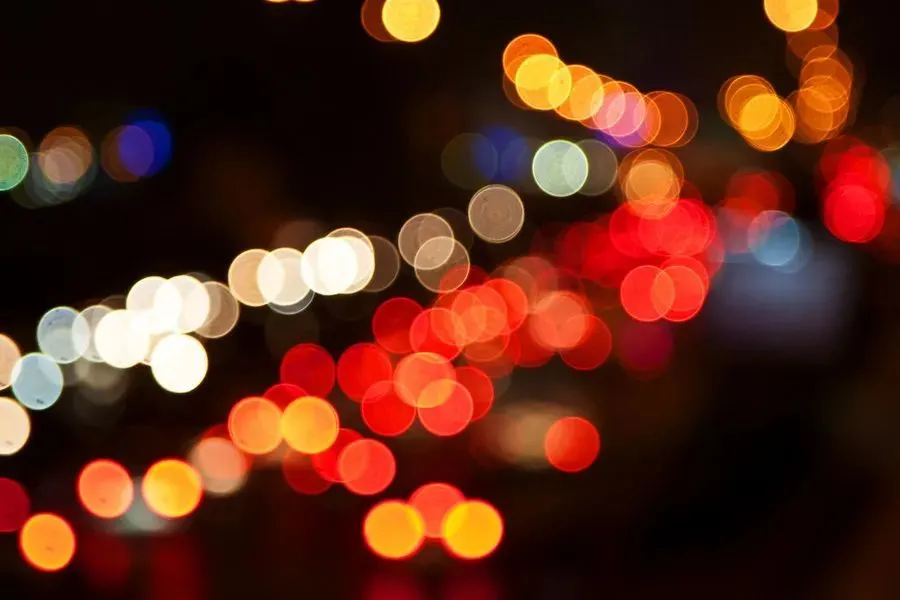 2
Industry mergers and acquisitions and reshuffle intensified
Due to th
e broad prospects of the automotive lighting market, the component giants are also paying more and more attention to the automotive lighting. From the perspective of market pattern, the concentration of global automotive lighting industry is at a high level in the auto parts industry, and the leading enterprises dominated by European, American and Japanese manufacturers occupy the main market share.
According to the data of Yole Consulting company, in 2021, Mi, Marelli, Valeo, Hella and Stanley, five companies, together, occupied 66% of the global automotive lighting market. The Asian market is dominated by Japanese companies, with Koichi and Stanley occupying 44% of the market share. In Europe, the automotive lighting market is dominated by local players such as Marelli, Hella, Valeo and ZKW. In North America, Mi, Valeo and other manufacturers have a high market share.
Mr Bray points out that Marelli and Hella focus on premium cars, while Kobo, Valeo and Stanley focus on affordable mainstream models. "Hella and Marelli are technology leaders and they mainly supply premium cars, and it is in these cars that we are seeing the latest innovations." Other tier 1 suppliers work extensively with mass-market, mainstream automakers, he said.
Of course, the market pattern is not unchanged, the "new four modernizations" wave also intensified the restructuring and merger of the automotive lighting market. Especially in recent years, there have been a lot of mergers and acquisitions in the global automotive lighting market, and advanced lighting manufacturers have become "popular". Japan's Coneca acquired Marelli from the then Fiat Chrysler Group (FCA) in 2019. In 2020, the Austrian chip and sensor supplier Imass Semiconductor announced the acquisition of OSram, a well-known German lighting manufacturer. The merger was completed in March of the following year and the company was named Imass OSram Group.
In addition, component manufacturers such as Valeo, Furia and Pio Group are also investing a lot in lighting, hoping to grab market share in the automotive industry's transition to electric and autonomous driving, and M&A is undoubtedly a shortcut. After OSram's acquisition, Hela, another well-known lighting manufacturer, also reported the sale of its shares last year. Faugia, Knorr and Pio Group also offered olive branches. After months of secret negotiations, Faurecia won a seesaw battle with a bid of 6.8 billion euros, which was completed at the end of January 2022. Faurecia and Hella will name the new group as Faurecia, with former Faurecia CEO Corida as its chief executive.
"Hella is perfect because it has two main specialties, one of which is lighting, which is a great complement to what we do in systems, design and security, and performs very well in our portfolio. And Hella's electronics and software will give us enough strength to achieve industry leadership, especially in the areas of autonomous driving and electrification." Coreda said.
Not to be outdone, the failed Hela bidder, Pio Group, announced in May a deal to buy India's Vetra Lighting business, Vetra Lighting Systems, for 600 million euros. In addition, AMLS Automotive Lighting Systems was formed in October 2021 after the merger of Amis and OSram. In March, it announced it would buy AMLS for €65m, with the deal expected to close in the third quarter of this year.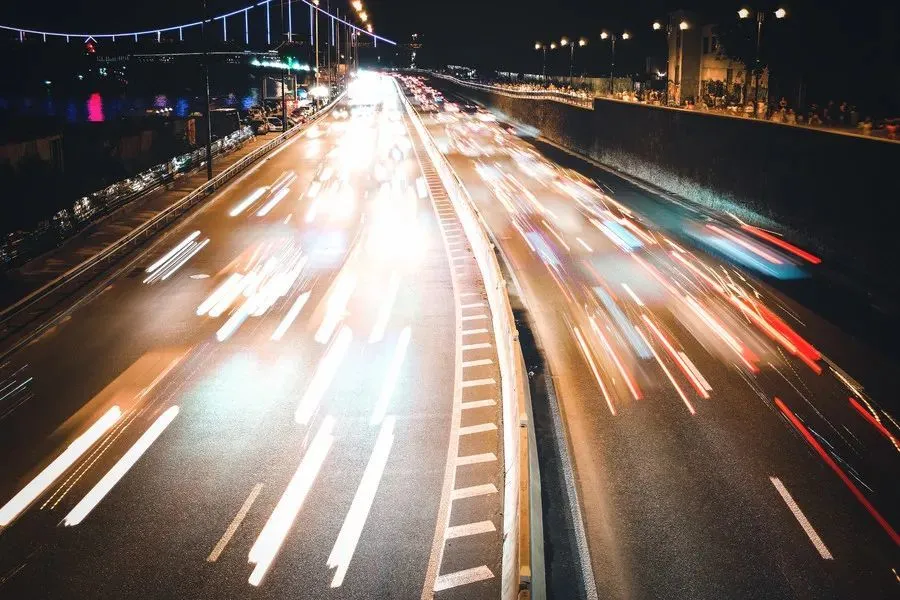 3
Electricized, intelligent acceleration lamp integration
It is worth noting that the growth of the automotive lighting market is largely driven by electrification and intelligentization. It is the technology upgrade that continues to drive the upgrading of automotive lighting products, driving the gradual shift from functional lights to digital vision systems, and providing personalization, communication, safety, driving assistance and other functions.
As Laurent Favre, chief executive of the Biou Group, says: "Electrification has opened up many new opportunities for car design, one of which is to install more headlights on the front of the car, allowing designers to create what are known as' light signatures'." For example, the logo of the New Power Weimar, a Chinese-made car, has five vertical bars, which can light up. When it is lit up at night, the visual effect is very outstanding and it has a high degree of identification.
Mr Favre expects the new lighting unit to generate revenues of €1bn a year, with double-digit margins, and the key is the integration of headlights into Peo's exterior panels, bumpers and grille. With the AMLS in-car lights and the Veixor headlights, taillights and turn signals, he says, the company will be able to provide a complete headlight system.
Perrillat agrees that increasing Valeo's lighting portfolio for the electric-driven transition and other trends is key to the division's future profitability, while steady revenue from automotive lighting will support Valeo's future growth in driver assistance and other high-tech areas.
Going forward, car lighting could be combined with sensors such as self-driving lidar. Mr Bray said many lidar companies were already working with tier 1 lighting suppliers to speed their entry into the car market. For example, lidar supplier Cepton recently announced that it will showcase its lidar integration solution for automotive headlights at the upcoming Commercial Motor Show in Hanover, Germany, integrating its own lidar into the headlights of heavy-duty trucks supplied by ZKW. Imis also bought Osram in the hope of combining its sensor technology with Osram's lighting technology to develop total solutions for autonomous vehicles.
Another safety innovation in the automotive lighting industry in recent years is the adaptive drive beam, which uses ADAS sensors to control high-definition LED matrix headlights that recognize oncoming vehicles at night and automatically dim part of the beam to avoid glare from the opposite driver. The technology has been legal in Europe for years, and the United States finally approved its use this year. "There will always be a need for car lighting. It started out as a way to help drivers see better at night, but now it offers safety features as well as entertainment. With the adaptive drive beam, you can keep the high beam on all the time." Mr Bray said.